Tuesday December 11, 2012
Playing with colors. How I missed taking photographs and Photoshop! And yay! Say hello to my favorite arm candies at the moment! :)
By the way, All Too Well from Taylor Swift's newest album has to be one of her best songs of all time, well atleast for me. 
Saturday June 16, 2012
I've been practicing lately with manipulating portraits, because I might use it in the future. You know, if I want to be serious with photography, I need a lot of skill with enhancing portraits, which is by the way not my forte at all. Or something I don't have interest to not until now. Anyway, practice makes it better. And yes, I know, photographers shouldn't just rely with Photoshop, that's true, but let's face it, Photography and Photoshop/Lightroom works better, together. :)
Sunday March 25, 2012
A multiply design I made for Claszy Lush Shop. Visit her facebook page! :)
Friday April 29, 2011
Just practicing photoshop since I haven't used it for quite sometime, I mean, other than post processing photos. I need to restore all my knowledge pretty soon. Ugh! I don't wanna go back just yet. :(
Wednesday March 16, 2011
Here you go guys! For those people who were asking me for a downloadable PS action for this effect - request granted. I just want to remind you that every photograph is different, so there's a big possibility that you will have a different outcome even if you use the same technique/action that I have used to achieved this one. Always remember, learning the basics in photoshop is far more important, so you better work on that more. And the rest will come out naturally when it comes to editing. Enjoy! :)
Monday February 28, 2011
As requested. To save time and effort. 
Wednesday November 03, 2010
This tutorial  will teach you how to crack your Adobe Photoshop CS5. Meaning, your trial version of CS5 will be a FULL VERSION. You don't need to download and install it again after 30 days. 
First of all download a trial version. You can get one here: https://www.adobe.com/cfusion/tdrc/index.cfm?product=photoshop&loc=en_us If you already have one, then proceed to the next step.
Once your photoshop is installed, download this file.
After you finish the download, extract the zip file, you should see the file titled 'host'. 
Navigate to this folder: C:\WINDOWS\system32\drivers\etc\  (Note: Your photoshop application should be close)
Then copy and paste the 'host' file in the directory above (drivers\etc). It should ask if you want to overwrite or replace the file. Click "Yes" or "Ok". 
Then open your photoshop, the window asking for a serial number will pop up. Use any of these serial numbers:    1330-1036-2793-5476-2605-5729 // 1330-1193-9982-0310-7670-2199 // 1330-1470-0441-6829-3063-2553
And tadaa! Say goodbye to your trial version of Adobe Photoshop CS5! Easy as snapping your fingers right?
Hope you find this tutorial helpful. *u*
(Source: twistedreams.info)
Wednesday October 13, 2010
1. Open your photo.
2. Select Elliptical Marquee Tool.
 And drag a marquee from the upper left corner to the lower right.
You will have something like this:
3. Select > Inverse. 
4. Click 'Q'. Then Filter > Blur > Gaussian blur. Set the radius value to 40-60 pixels. It depends on the size of your picture.
5. Press 'Q' again. Then Image > Adjustments > Levels and drag the arrow as seen in the screenshot.
6. And tadaa! You have Vignette effect. You can use this effect to add a vintage feel to your photographs. Enjoy!
(Source: twistedreams.info)
Tuesday August 10, 2010
I do not usually use PSD files, but when I'm really lazy to edit my photos in photoshop, PSDs and actions are my bestfriends. And I decided to make some available for downloads. I'll be adding more soon. So check back once in a while. I also made step by step photoshop tutorial regarding on how to achieve these effects. So check my Photoshop tutorials.




Simply Vintage Effect




Soft Light Effect

You can download them here. How to use them? Just paste your image to the layer that says.. "Put your Image here". Then merge all layers and hit save! Easy as snapping your fingers, right? Enjoy! (-_o)

P.S. I don't know what seems to be the problem with my comment submission. But everytime someone make a comment, comments became automatically closed. Ugh! Someone help me! (!__!)
Friday July 16, 2010




I know most of you guys are wondering how some aspiring/amateur/pro photographers get that warm vintage feel. Ofc, there are lot of other ways to achieve it, but this is how I do it with my photos. It isn't my favorite technique though. I am using Adobe Photoshop CS3 btw.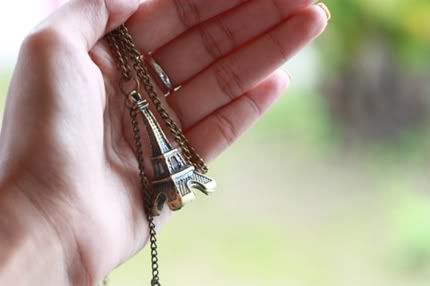 I'll be using this photograph for this tutorial. You can save it to your computer if you want, so you can follow this tutorial using the same stock.



After you open the photo in photoshop, make a new layer. Fill it with this color #fbf2a3. Set the layer's property to Multiply. Adjust the opacity to 40%. (Note: If you're going to edit your own photo, the opacity's percentage can be altered.)





Make a new layer again. Fill it with this color #ac56b3 this time. Set the layer's property to Screen. Then the opacity to 30%.


If you're still not satisfied with the outcome. You can play woth the color balance a little to get your desired final result! It's so easy right? Hope it helps guys! *starrrr
Tuesday April 13, 2010
Since a lot of peple were asking me about the summer effect tutorial, here you go guys! This is so simple, you can just google it actually. *droplets But anyways, you want it, you'll get it! *grin

1. First open your desired picture to work with. I am going to use this image as for this tutorial.

2. I just adjusted the curves, sharpen and fade sharpen edges. But this step is optional, its up to you if you want to make any changes with your picture.

3. Then click your gradient tool. We will going to make a new gradient using these colors; #b66d39 and #42352f. Follow this setting.




4. Add new layer. Then fill it with the gradient that we've made. Change the layer mode to Screen. Opacity 95%-98%. Whatever you prefer with your picture. I used 98%.

5. Layer> New adjustment layer > Brightness and contrast. Then make a similar settings to these:



6. Photo Filter (Layer > New Adjustment Layer > Photo Filter. Choose Yellow in the dropdown menu then press Ok.

7. That's it! Congratulations! You now have a summer effect photograph! *sunny

Here's the result:



Hope you guys learn something from this tutorial!
page 1 of 1